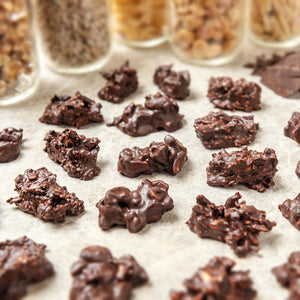 Can chocolate be healthy?  We think it can and have created a line of Chocolate Health Bites filled with wholesome ingredients designed to target a specific need.  Our Antioxidant Bites are made with dried cranberries, toasted slivered almonds and toasted macadamia nuts mixed into rich dark chocolate.   2 Oz.

Made without Gluten. 
This product is available for Store Pick-up or Local Delivery only. We are unable to ship this product at this time.