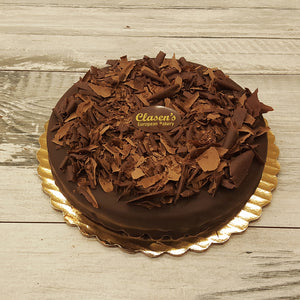 A chocolate lover's favorite! A deep dark rich flourless chocolate cake brushed with brandy and glazed in dark chocolate.   Naturally Gluten-Free.  7" serves 8.  Mini serves 1-2. 
This torte is refrigerated. please store it in your refrigerator. For serving please allow it to come to room temperature for the best flavor.  We recommend 1-2 hours depending on how warm your room is.  
This product
is available for In-Store Pick-up or Contactless Local Delivery
only.
We are unable to ship this product at this time.