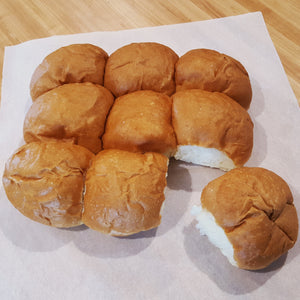 Soft and tender they are a perfect accompaniment to any dinner, or use them for mini cocktail buns. Crafted from our light, buttery dough and baked for a tender crumb with a shiny, soft brown exterior.
Link to Tony's recipe for easy Cuban sliders:  https://www.clasensbakery.com/blogs/news/easy-cuban-sliders
This product is available for Store Pick-up, Local Delivery, and Nationwide Shipping.